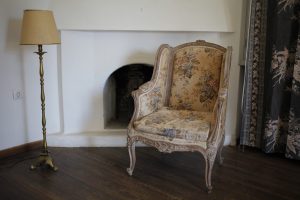 Conversations On The Empty Bench
A place to collectively grieve and honor those who have died.
Nana,
It has been more than 65 years since you died. It wasn't a surprise because I knew about all those strokes you'd been having. At 12, I wasn't prepared for the unremitting grief. I was inconsolable for months. So, many years later, I wonder why we had that profound connect. You only lived with us until my brother was born when I was almost six, then saw each other only a couple of times a year. My parents would drop me off for a week in the summer at that big, white, two-story house in South Pasadena you shared with Aunt Mimi. We'd spend the days together when Mimi was at work. I remember we played "Fish" and listened to those saccharine radio dramas. My favorite times came when you'd play the piano. I'm inevitably moved to tears even now when I hear "The Blue Danube Waltz," the one I always asked you to play. We didn't fight but we didn't talk much, either. What was it that made me feel safe and accepted?

"Belated Regret," an essay, in The Dillydoun Review
It was the last emotion I expected upon exploring the voluminous genealogical document I had commissioned. I merely wanted to learn more about my family. With both of my parents long gone, I hoped this would provide tentative answers to the perplexing question many adult children have of their parents: Who were they beneath their parental poses? I hunted for them between the lines. In the process, I was momentarily sidetracked by some unfinished business with my mother.
bioStories: A literary magazine sharing the extraordinary in ordinary lives
An Essay: "My First Real Job" in bioStories
At twenty-one, few of us fully understand who we are yet, and that inevitable identity struggle was in full flower in 1964 in Boston. Surviving college was easy compared to juggling the existential weight of making the next big decision. It seemed so important, as if that first post-college job would set the course for the rest of my life. I was wrong about that. My first real job lasted all of four months.
https://biostories.com/recent-essays/

An essay: "Working Through Trouble"
Optimism has been in short supply in recent years, leaving many to struggle with anxiety and depression. Some have found relief from psychotropic drugs, but others have looked to one-on-one therapeutic interactions to bring them back to themselves. When these partnerships work well, the tools and insights learned during those sessions will last a lifetime

An Essay: "Lessons Learned: A Life in Under 2000 Words," in Writing in A Woman's Voice
 If I were to be mugged, the newspaper reports would call me "elderly," but most days I don't feel like that. In some ways, I'm just getting started, even though I know the days "dwindle down to a precious few." The upside is the sense of perspective over the course of a lifespan, the patterns, the growth and the trends. The goal has been to inhabit a life well-lived with lessons learned along the way. Here are a few of them.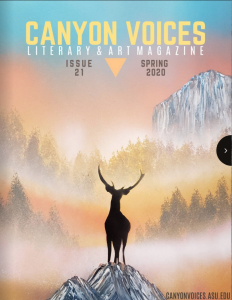 "Rosalie's Reprise," a play, in Canyon Voices
"Rosalie's Reprise," a one-act play about the aftermath of the suicide of a cabaret singer, an unconventional memorial held in the Oak Room of the Algonquin Hotel in New York City.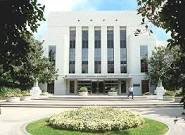 "If These Walls Could Talk," a Hollywood fantasy, in Communicators League
It's true. I'm not what I used to be. But, in spite of the years and the disheartening changes, I still stand proudly. Wouldn't you? It's not merely that I've been in daily use for 80 years. You can't help but be impressed when you've watched all the famous and infamous people who have walked through my doors and the rich Hollywood history that was made here. And, oh, the secrets I could tell.
Part Two:
If These Walls Could Talk (Part 2) | by Pam Munter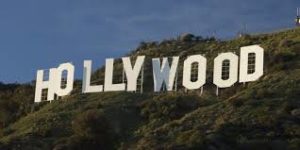 "Gerry's Interview," a short story in Blue Lake Review
Some days, it's hard for me to remember why I'm here. I know where I am. I'm here at Emerald Glen. I mean at this point in my life. First off, I need to tell you I never wanted to be a movie star. Momma drove me to my dancing and singing lessons. Picked me up right after school. She kept telling me how wonderful I was, how I was making her so proud. Nobody in Beatrice, Nebraska had ever been in movies, so I don't know why she thought it would be me up there on the big screen. Oh, I had done community theater, church socials, you know. Typical small-town stuff. Big frog and all that.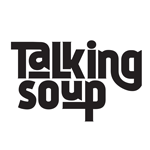 "Finding Old Friends," an essay on Talking Soup
Nostalgia can be a risky indulgence. For every warm and fuzzy memory, there's an intrusive reminder of falling short, truncated relationships, and untethered emotion.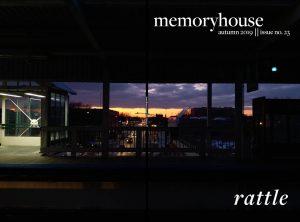 Essay: "Me and Doris," in Memoryhouse https://chicagomemoryhouse.files.wordpress.com/2020/02/body_f19_rattle_spreads.pdf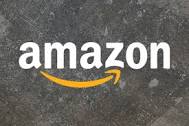 Flash Nonfiction: "Amazon Adventure," in Former People
There are very few benefits coming from the first days following open-heart surgery but one of them is that friends and family send flowers, cards and warm messages. Two days after coming home, a gorgeous bouquet of roses arrived from Amazon with no card, so I called to find out who sent them. Ten minutes and several explanations and reconnections later, I repeated my dilemma to a woman I could barely understand. She laughed after nearly every word. Following several attempts to get her to understand my Signal Corps, spell-lettering of the code, she demanded all my account info.
Book Review: "Nice Guys Finish First" – The Ride of a Lifetime by Robert Iger
You may not recognize the name, so why would you read a memoir about an unfamiliar business tycoon? We all know his employer. The Walt Disney Company is consistently rated by Forbes each year among the richest and most highly regarded companies. Entertainment industry insider Robert Iger has presided over its exponential growth and relatively scandal-free years, while shepherding its monumental acquisitions of Pixar, Marvel and Lucasfilms. What does it take to direct a huge corporation? And what's the impact on the person? Readers seeking an introspective tome will be disappointed. It's difficult to find the man behind the scenes.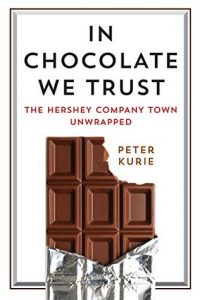 Book Review: In Chocolate We Trust by Peter Kurie
The dawn of the 20th century intersected The Gilded Age, an era of escalating American entrepreneurial spirit, replete with untethered greed and rapacious business practices. Rockefeller, Carnegie, Ford and others amassed fortunes that would dwarf anything that had come before. They were urban dwellers, unlike Milton Hershey (b. 1857), who set up production of his pioneering chocolate plant on farm land in the middle of Pennsylvania. To avoid inevitable staffing difficulties, Hershey envisioned and created a utopian community, more closely resembling a benevolent family than a business, a folksy antidote to the impersonality of urban life.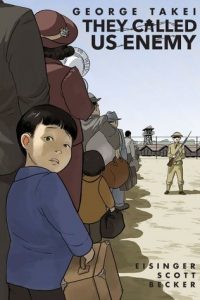 Book Review: They Called Us Enemy in Fourth and Sycamore
By executive order of the President of the United States, all "enemy aliens" in one region of the country were rounded up and shipped to one of many "relocation centers," miles away from home and held under armed guard for an indefinite period of time. Sound familiar? Sadly, it has happened before.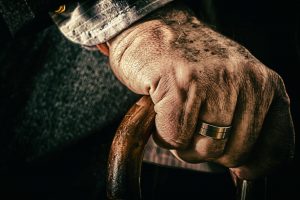 Essay: "My Father, Briefly" in Potato Soup Journal
My father, his parents, and all his siblings were born in England. None of them had a sense of humor. It might have helped.
Dad was the youngest of nine, emigrating to America with his mother and several of the older kids when he was 11. His father was inexplicably left behind. Not knowing the culture, she dressed him for school in what he wore in Cornwall—fussy Lord Fauntleroy suits. He was pummeled each morning until he convinced his mother to dress him in American clothing.
Three Short Fictional Stories: "Detachments" in BANG!
THE BITTER END
Thank you all for coming today. Russ would have appreciated it.  I know you wish he were here to savor your lovely words. He would have basked in them.
We were married a long time. Two decades, in fact. Now we're together, Russ, our last encounter. After we're done here, they'll haul you off to the crematorium. So, this is farewell, my friend. No one knew you and protected you like I did. This is my last chance to say my peace. I hope that's what it will bring me.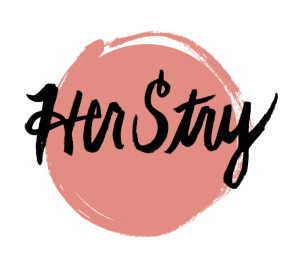 Flash Fiction: "Instructions Upon My Death"
I would hope you're reading this with tears streaming down your face, but I doubt it. Our relationship has not always been an easy one, volatile at times, distant at others. But never let it be said I didn't love you. Very much. I don't know how you feel about me. We don't talk about such things, apparently. But now I'm about to die and there are some things you should know.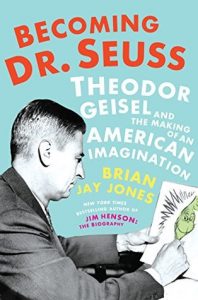 Book Review: Becoming Dr. Seuss by Brian Jay Jones in Fourth and Sycamore
His real name may not be as familiar as that of his alter ego, but after reading the informative book by Brian Jay Jones, the reader will be astounded at the bountiful course a single life can take. Becoming Dr. Seuss: Theodor Geisel and the Making of an American Imagination (Dutton, 2019) is about prolific writer Ted Geisel, for whom most everything he touched turned into greenbacks. He's best known, of course, for his children's books, written in clever rhyme, often professing a humanistic theme within the humor.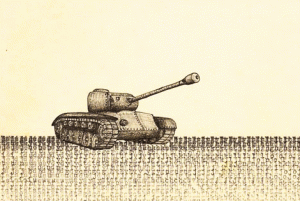 "Detachments:" Three flash-fiction stories in BANG!
THE FICTIONAL FATHER
I can't remember how old I was when my mother told me my father was a rounder.
"What's that?" I thought it had to do with baseball, a home-run hitter.
She looked off into the distance and lowered her voice. "He's had affairs."
I was old enough to know it was wrong.
My mind drifted back to the night Mom and I came home from the movies too early. Their bedroom door was closed. A few minutes later, Dad emerged in his boxers, his accordion strapped on his chest. I thought it odd; now, I realize he had been with someone who had escaped through the window.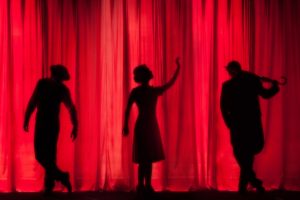 "Ethel," a short story in Literary Yard, August 4, 2019
As soon as she entered any room, Ethel Barrymore left little doubt she was royalty, or at least, its show business equivalent. That square jaw, the penetrating eyes, the erect carriage majestically leading the way. When she spoke, her sculpted, cultivated alto announced this was someone who would not tolerate any trifling.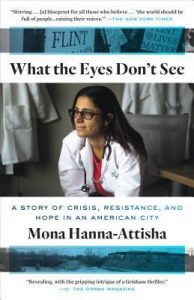 Book Review: "A Personal Look at Flint:" What The Eyes Don't See by Mona Hanna-Attisha
It was once unthinkable: government persistently and deliberately lying to cover its corruption, while injuring the most vulnerable among us. Sound familiar? Governmental dishonesty has always existed to some extent, though not as blatant as in recent years.  In Mona Hanna-Attisha's new book, What the Eyes Don't See (One World, 2019), she implies the canary in the mine might have flown into Flint, Michigan.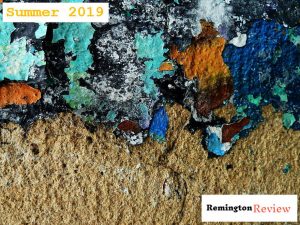 Essay: "Dead But Not Gone," in Remington Review
Two nights in a row, I've dreamed about my mother's death. More accurately, that she's dead. She doesn't make an appearance. In the first dream, I returned from a trip to find a phone message from my grandfather, telling me she had died early in November (this is April). The voice reeked with accusation, as if I should feel guilty because I wasn't there. I had little reaction to the call and talked to my friend about all I had done for her before we left. Then, the second night, I dreamed I had come across a large mound of bills that were left unpaid after her death. I was trying to decide what to do if I ran out of money to pay them.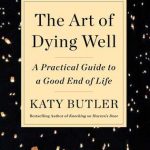 Book Review: "Until It's Over:" The Art of Dying Well by Katy Butler
Any book about death and dying is actually about life and living. This axiom is echoed in Katy Butler's The Art of Dying Well: A Practical Guide to a Good End of Life (Scribner, 2019). Her articulate book joins the spate of best-sellers on this theme, most recently Atul Gawande's Being Mortal, Barbara Ehrenreich's Natural Causes, and Paul Kalanithi's When Breath Becomes Air. Butler offers step-by-step rules to follow as we march toward extinction, from building resilience in one's 50s, to the end-stages of actively dying. Like taxes, death may be inevitable but it can be planful, allowing a near-orderly departure with no unfinished business.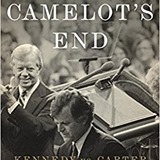 Book Review: "Repeating History:" Camelot's End by Jon Ward
Even if you're not a political junkie, you can't help but wonder how we got here. We're a nation divided by persistent polemics, each side advocating different versions of reality. The election of 2016 was the obvious catalyst for our country's overwrought political climate and pundits are still wondering how it all happened.

Essay: "A Writer Changed My Life" in The Manifest-Station
As a writer, I've been asked more than once: What book changed your life? My response is always the same: It wasn't a book. It was a writer who never wrote a book. I wish I could say she was my hero but I barely knew her. Sometimes the most surprising act of kindness can transform a life.
Her name was Clara McClure and her family lived in a white clapboard house across the street from us on eucalyptus-lined Hartzell Street in then-middle-class Pacific Palisades.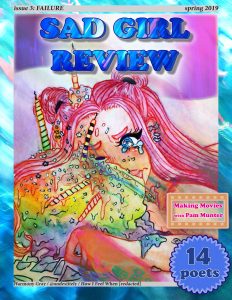 Essay: "Making Movies" in Sad Girl Review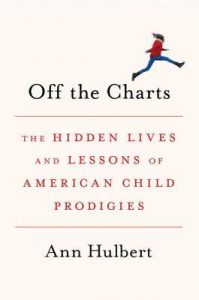 Book Review: Off the Charts by Ann Hulbert in Fourth and Sycamore
"Genius is an abnormality, and can signal other abnormalities," writes one Juilliard teacher, "such as ADD or OCD or Asperger's." Children without accompanying psychiatric diagnoses are in short supply in this impressive, thorough and well-written book by Ann Hulbert. Off the Charts: The Hidden Lives and Lessons of American Child Prodigies is often distressing to read, if only because of the aberrant parenting styles that seem melded to their genius children. Hulbert raises the obvious question, "What's the price of honing youthful potential ever earlier and more avidly?"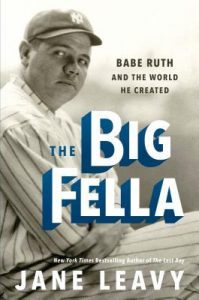 It's Spring and for sports fans everywhere, that means it's time to "Play ball!" What better time for a propitious new book about the colorful athlete whose name is reflexively associated with the Great American Pastime? Jane Leavy's avowed purpose in The Big Fella: Babe Ruth and the World He Created (Harper, 2018) is to disinter the familiar myths and discover the boy who became the man.
Essay: "Talking Headaches" in Please See Me
I have a tumor inside my head. It's not very big. It sits on the outer part of the brain itself, just to the left of center. It has a rhythmic, tongue-twisting name: meningioma.
I don't know how long it has been in there but perhaps for decades, a permanent resident. When the physician informed me about this, I was not at all surprised and maybe even a little relieved.
Book Review: "The Insufficient Brevity of Wit:" Wit's End by James Geary, in Fourth and Sycamore
In contemporary social circles, one of the most onerous accusations is the absence of a sense of humor, an indirect reflection of one's character. Yet, this acquired sensibility is not only idiosyncratic and personal but culture-based and subject to time and geography. In Wit's End: What Wit Is, How It Works, and Why We Need It (WW Norton, 2018), James Geary has opted to explore humor's socially elite cousin, the more esoteric and less commonplace verbal acrobatics called wit.

Essay: "The Resistant Cancer of Misogyny"
Longtime Speaker of the House Tip O'Neill famously said, "All politics is local." But for me, all politics is personal, especially when discussing the circumscribed role and demonization of women in society. The current spate of misogyny, with its soaring rise in the public forum, has uncapped an ineptly sealed lid on the sexism that has always been dominant in our society.
Book Review: "A Burning Desire," The Library Book by Susan Orlean
It's ironic that the subject for this review is a library, given this monthly offering appears in the Greenville Public Library literary magazine. So it's easy to imagine the entire town of Greenville grieving if that austere public building burned in a massive fire—how it would affect everyone in its vicinity, how the community would gather to watch the inferno and how everyone would join together in the aftermath to rebuild.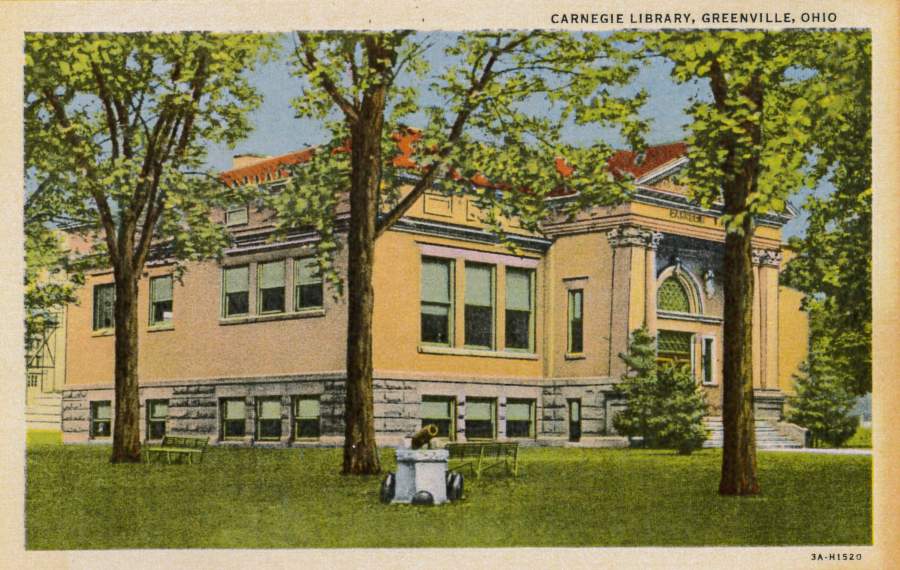 Our country has not been so politically divided since the Civil War. Take a look at the New York Times Best Seller list and you'll see most of the books anchored on one side of the political continuum or the other. Civility seems to be in remission, making conversation challenging, on and off social media. A welcomed articulate voice in this volatile wilderness belongs to Rebecca Solnit.
We are living in a time when reality is apparently fungible, in a world of "alternative facts," when "truth isn't truth." How did we arrive at this anti-intellectual place? Whatever happened to the public educational system?
It might be considered unseemly to criticize a 90-year-old writer, especially one like Donald Hall who leaves behind more than 50 books from multiple genres and is an internationally celebrated former Poet Laureate. It's like faulting Frank Sinatra in his last few years when he could no longer remember the lyrics to the songs he made famous, struggling to coax his sonorous baritone outside its decreasing range.
The first episode came at an unexpected time and, contrary to expectations, not under stress at all. We had just signed the papers at the travel agent's office for a dream cruise in the Caribbean. As we said our goodbyes, I couldn't manage to articulate the words. They were garbled, sounding like a foreign language. I didn't know what was happening.
Each morning at dawn, he would stealthily enter the house through the unlocked back door. In the early 1950s, no one in our neighborhood locked their doors. I was sometimes awakened by the tinkling noises of glass and the opening click of the refrigerator, but seldom by any human voice.
I'm sitting here in the dark, watching you at your seventh birthday party. The 8mm film is grainy, much of the color lost through the years of living on a musty closet shelf. You're dressed in a frilly red dress chosen by your mother, in spite of your protestations. There are other kids there but you seem to be looking to the adults arrayed around the gaily-festooned ping-pong table. You're a little uncomfortable, not fully engaged in the role of the happy birthday celebrant. I can see you're already an outlier. There's a part of you that knows that, too. It could explain the occasionally confused, spaced-out expression on that sweet, young face, just before it quickly returns to the prescribed smile.
Even as a kid, I always read the obituaries. They can reveal who someone was, at least as seen through the eyes of the survivors. The few selective words serve as a final, if biased, summary. But I am inevitably waylaid by the occasional sentiment, "She loved life." What does that mean, exactly? Does it mean that she was angry about dying? That she fought against it, trying all remedies available? That she had a relentlessly cheerful personality?
"Hello! This is JOO-lia Child." Is there anybody on the planet who doesn't recognize that falsetto chirrup? She was a household name in her lifetime and—incredibly—her fan base has only increased since her death in 2004, two days short of her 92nd birthday.
The Summerset  Review
Most of my childhood happened long before computers, on-demand iPhone movies, and seemingly infinite choices on cable. There was radio and there were movies and later, there was television. The magnificent movie studios, once rulers of the Hollywood universe, declined largely because of that insurgent boxy invention. Even MGM pioneering poohbah Louis B. Mayer would be gone by 1951.
For many successful writers, the act of writing is a natural outgrowth of who they are. There's nothing mysterious about it. There are tons of pragmatic articles about how to set up the workspace, how to generate ideas, how to discipline oneself to write every day and, of course, how to get published. All of this ignores the reality that, for the most part, this is all wallpaper.
in Willow Literary Magazine
 Most of us think of pop psychology as a 1960s phenomenon, one still oozing into our media-saturated lives today. The message is ubiquitous and predicable: you can solve any problem, tamp down any unwanted emotions while welcoming unprecedented happiness. Just buy the book and follow the instructions. However, a reading of social history reveals a legacy leading back to the desperate 1930s, a time when many relished the idea of simple solutions to the dismal reality of the Depression.
Essay: Finding the Keys Again in Literary Yard
It's easy to lose track of what matters in a life that's busy and complicated. The process of reconnecting with the self and one's passions sometimes can come from unexpected places. Like summer camp, for instance.
Though it's referred to in the brochure as "a musical vacation," SummerKeys in Lubec, Maine is a music camp for adults. The word "camp" merely serves as economical shorthand for other descriptive words such as workshops, seminars, practices and lessons. There is nothing campy about it.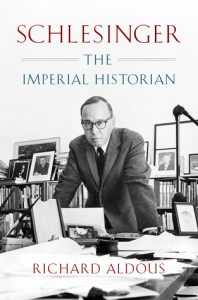 I don't know where he came from but when I got off the school bus one afternoon at the corner of my street, my mother was holding him in her arms. He was an agitated ball of black and white fluff and he looked to me like a perfect puppy. His snout was white with little black dots all over it. The rest of his body looked a little like an Oreo cookie.
 As an outspoken First Lady, she was ridiculed, reviled and often imitated. Each year she lived in the White House, she was named one of the most admired women in America, encouraging young girls to fulfill their potential in spite of the oppressive sexism of the times. No, this isn't about Hillary Clinton.
Our first day on safari in Africa: my partner and I were alone in a four-wheel drive jeep with a Kenyan guide, our first game drive in the desolate savannah – alone, that is, except for the lions, cheetahs, hyenas and unspecified predators. Before this, the closest I had been to a desert was vacationing in Palm Springs.
I am that nosy neighbor parodied in popular fiction. As a writer, I work at home and take lots of breaks, so the easy walk to the front window offers a welcome escape from whatever is lashing me to the computer. Like most in that disparaged class of snoops, I'm a curmudgeonly introvert, not looking to schmooze on a regular basis. Gazing out the window is usually enough for me.
Nearly everything about the musical comedy "Hello, Dolly" is legendary. It's a nostalgic time capsule set to music, not only of the early 20th century but of Broadway's golden era. And yet, it remains timeless to audiences. Bette Midler has been playing to sold-out houses in a recent revival and in January Bernadette Peters will step into the iconic role. Both Carol Channing and Bette Midler won Tonys for their performance. For me, there is only one Dolly Gallagher Levi: the original.
 Her most indelible appearance comes during the last segment of a silent and faded 8mm color film reel running just about three minutes, probably around 1949. The family is stiffly gathered on the lawn in the front of her spacious, rented two-story white, wooden Arts and Crafts house on Arroyo Verde Road in South Pasadena. My father, ever the family photographer, slowly and awkwardly pans the ensemble.
You might have noticed that heroes are in short supply these days. In this cynical age of instant and ubiquitous digital revelations, the pedestal has become a quaint artifact. The reality is, we know too much to enshrine so easily as we did in an earlier era. These days, many of the heroes from the last century have come under intense scrutiny, reputations incrementally evaporating with each tell-all tome.
(nominated for The Pushcart Prize)
     I am standing in front of the microwave with its door open, ready to insert the bag of popcorn that I'll have for dinner. As I reach for the bag, I hear the lush strains of the opening notes of "The Blue Danube Waltz" by Johann Strauss. My body freezes, immobilized as if zapped by some 1950s, paralyzing ray gun. Before I can turn around to see it's an ad on TV, I feel my eyes puddle up.
 I seldom travel alone these days.  As I settle into my first-class window seat on the direct flight to LAX, it's oddly quiet.  No clever palaver from my understudy, no exchange of notes from my director, no script to memorize.  Nice, really.  At the same time, the isolation is almost anxiety producing, as if I only exist in the presence of others.  Well, that's precisely what my last boyfriend said and he wasn't around long enough to know anything about me.  He was an egotistical jerk, anyway.  He was wrong.  So wrong.
 What's your greatest fear? Speaking in public? Loneliness? Getting hurt? How about losing your mind? How does that fit into your hierarchy? Most of us worry a little when we forget our keys, misplace an item or can't recall a name. But it's easily attributable to fatigue, distraction or even age. But what if it's the beginning of the end?
 When I was a child, my favorite things to draw were deserts and skyscrapers, an entirely accurate representation of my inner landscape. There were no people in my artwork up to about the third grade when I was commanded by the teacher to draw a human being. I drew a sailor. I had never been in a desert or a city with tall buildings. For that matter, I'm not certain I had seen a sailor in person, either.
What goes on behind the scenes in the White House has become a hot topic, perhaps more than at any other time since Watergate. A new book by Chris Whipple offers an historical perspective on who possesses the power behind the throne.
 Someone arriving on earth the first weekend in April would surely believe she had found a small, anachronistic, countercultural colony here at the Cypress Inn in Carmel, California. There are people present from the far reaches of the planet, having migrated here for an annual weekend replenishment of spirit and nostalgia.
 Forget the profane Harry Cohn, the tyrannical Louis B. Mayer, and the lascivious Darryl F. Zanuck. Never mind the fictional sociopathic Sammy Glick. Enter Sherry Lansing, billed here as the first female to head up a major motion picture studio, breaking the sexist executive mold forever. Stephen Galloway has written a delicious valentine to her in Leading Lady: Sherry Lansing and the Making of a Hollywood Groundbreaker.
I've never really enjoyed her singing, but she is a legend, after all. She was primarily known as a scat artist, often ignoring a song's meaning or depth. Melody could be elusive, as she affected the harmony lines and intonation of a tenor sax or an adventurous trumpet player. Her innovative stylings caused her to be worshipped by beboppers, revered by jazzbos everywhere. Though I wasn't a fan, I appreciated the artistry, shared the passion for singing and wanted to meet the infamous Anita O'Day.
 The clinical psychologist hands a card to the man sitting directly across from her and asks, "What might this be?" It's the standard opening in the administration of the ten-card Rorschach test, aka, the "inkblot test," first published by Hermann Rorschach in 1921. The same question could be asked of this lengthy and over-inclusive history.
It was not unusual for me to be filmed in my office. Since getting my Ph.D. and moving to Oregon, I had made frequent local and regional appearances, commenting on whatever disaster was in the news. Whether the Iran hostage crisis or the slaughter in Jonestown, I was often on TV, formulating what I hoped was an informed psychological contex
Patrick waited out the morning in the beige café just off the interstate. Everything looked dreary to him today. He had hoped for more but he knew the political realities of the little town of Wahoo. It had been a Republican stronghold since FDR. Just 30 long miles down a desolate backroad, a half-hour away from the state capitol of Lincoln, Wahoo was even more conservative in every way than the rest of the state, if that was possible.
If I were to come back as a musical instrument, it would be as a cornet in a hot Dixieland band.
Even now, all these years later, I have a recurring dream about driving alone around Madison, lost and trying to find my way home.  I am driving around hills, the lake always on one side. It all looks so familiar but I am not sure I am heading in the right direction.
When I was a little kid, I had a secret that I never told anyone. I was going to become a legend. It was merely a matter of getting in front of the right people, being seen and being heard. When I went to the movies or listened to records by the popular singers of the day, I knew I could do that, given half a chance. It wasn't until I went off to college that I discovered not everyone wanted to be a movie star, much less of legendary status. What was wrong with them?
Other than family and friends, radio was my first contact with the outside world, providing palatable lessons in enculturation. More encouragingly, it taught me that there might be intelligent life outside my conventional and emotionally strangled household.
From the get-go, she'd eat almost anything but blueberries were a clear favorite. Brooklyn loved to share mine each morning so I'd always add extras to my fruit bowl. Eating together on the couch was an eagerly anticipated activity for both of us.
There's no telling when or how inspiration might strike a writer. It can come from a dream, an innocuous conversation with a friend or even from a newspaper article about a house for sale.
The night club is dark and seedy, but I can easily identify the bones of what was once reputedly a hot spot for the Rat Pack in the 1960s here in Palm Springs. An alleged quote from Frank Sinatra covers much of one wall, meant to evoke a different era: "Alcohol may be man's worst enemy but the bible (sic.) says love your enemy."
How old was I when I realized I was the family's black sheep? As long as I can remember, I knew I could not trust my parents with my real self.
It happens around the same time each morning. I've bounded out of bed, placed the glasses on my face and made my way into the kitchen after carefully disarming the house alarm.
The trouble started on stage, as might be expected. Being good mattered more than anything to her, even more as she got older. She tried to figure out what was wrong, how she got off track this way. Now it had gone on too long.
"Love Finds a Way," D.W Griffith wrote in 1909, but it wasn't any easier in those primitive days before computers.
Looking back on it now, I realize I was set up. I had been hired by a man with a long-term grievance against his colleagues and he used me to satisfy his unfinished business.