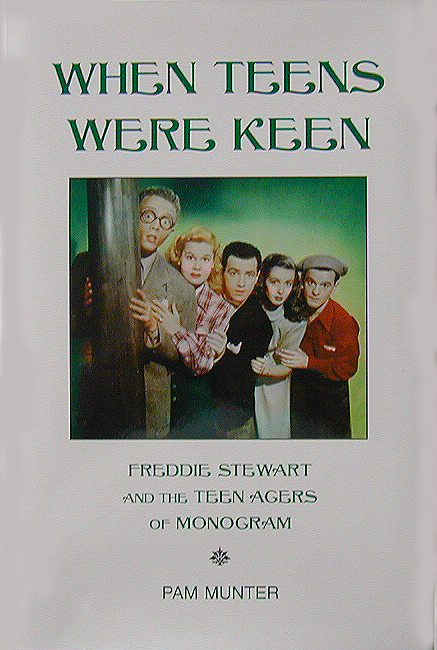 When Teens Were Keen: Freddie Stewart and the Teen Agers of Monogram
They were arguably the most talented song and dance troupe ever to come out of Hollywood in the 1940s.
In three short years, from 1946 to 1948, this team of five veteran musical performers – Freddie Stewart, June Preisser, Frankie Darro, Warren Mills and Noel Neill – produced eight wildly popular "B" features for Monogram Pictures. They were The Teen Agers, in the first series of films to capture the idealized spirit of clean-cut post WWII high school youth. Their real lives, however, were very different from their screen personalities. Only one member actually graduated from high school. There were rivalries and stage mothers, culminating in spousal abuse, alcoholism, multiple marriages and suicide. All but one died tragically and she became Lois Lane. Pam Munter's well-written and researched
When Teens Were Keen
is a heartfelt and ground-breaking journey into the lives and the work of these extraordinary individuals.